Create healthy

delicious dishes
with the
Qbag Cooking Bags Family Pack
The Family Pack of QBag comes with four aluminium foil bags – two medium and two large – each with Easyview Windows on top.
Qbag is able to make such delicious meals such as meat, fish, desserts, popcorn (BBQ only) and vegetables in a million different combinations.
Experiment with different food combinations, seasonings, sauces, marinades and dry rubs for taste and tenderness.
Qbag is the ideal solution for cooking en papillote – French for "in parchment" – or al cartoccio in Italian. It is a method of cooking in which food is sealed in a pouch or parcel and then baked. Many foods have a high natural water content so no additional sauces, butter or oil need to be added, making Qbag a particularly healthy way to cook by steaming in the bag.
Unlike parchment paper, plastic oven bags and vacuum sealed packaging, Qbag is uniquely designed for use in the oven and directly on the BBQ outside; cook from fresh or frozen in the bag.
How the Qbag works
1. Assemble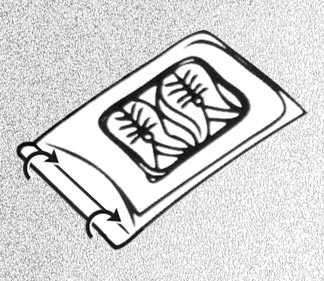 Arrange the food and add any seasoning to the bag. To close, fold the open end twice and press down.
2. Cook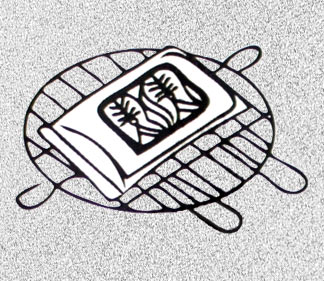 Place Qbag with the window facing up on a baking tray in the oven or grill on a BBQ. Leave to cook and watch its progress.
3. Stir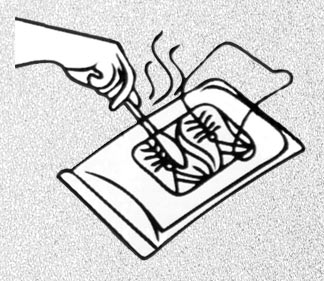 Bag may inflate. Excess steam automatically vents around the window area. To roast, remove the window.
4. Serve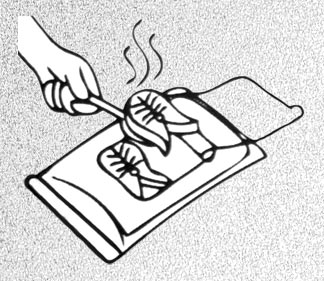 After cooking, leave to stand for a few seconds before removing the window film. Serve straight from the bag and enjoy.
Cook with bags of flavour!